At first glance, I loved the new 7Artisans 35mm f/1.4 Mark II manual focus lens. It is available for the L-mount, Sony, Canon, and Nikon mirrorless systems. This lens absolutely looks the part on my Leica SL (601). It is a very solid 286 grams (10.1 oz.), feeling like it was hewn from a solid block of steel and glass. Focus and aperture rings rotate smoothly with the latter having solid detents and the former being nicely damped. The DOF scales are painted red and white (not engraved). There are 52mm threads at the front for filters or an aftermarket hood.
Scope of Delivery
The 7Artisans 35mm f/1.4 Mark II was delivered in a well-padded box with an outer sleeve. There was an attachable Leica-esque focus tab, a 7Artisans branded plastic pinch-style front lens cap, a rear lens cap, and a soft drawstring bag. A small instruction pamphlet and warranty information were also included.
Comparisons
The 7Artisans 35mm f/1.4 Mark II, is built for mirrorless systems. It features 7 elements in 5 groups and weighs 284 grams (confirmed). Their original M35mm f/1.4 lens was designed for the Leica M-mount and has 10 elements in 9 groups, weighing a stated 404 grams. Both have a 10-bladed iris. The M35 retails for $429 USD. This new mirrorless version retails for just $185! Quite the price improvement.
One of the biggest draws for me was the size of this little gem. It has a very similar form factor to my first two Sigma DG DN AF lenses, the 45mm f/2.8 Contemporary and 24mm f/3.5. Of course, if one has bags of money and is really trying to impress their friends, nothing will do but an adapted Leica 35mm Summilx-M for a staggering $5395 USD.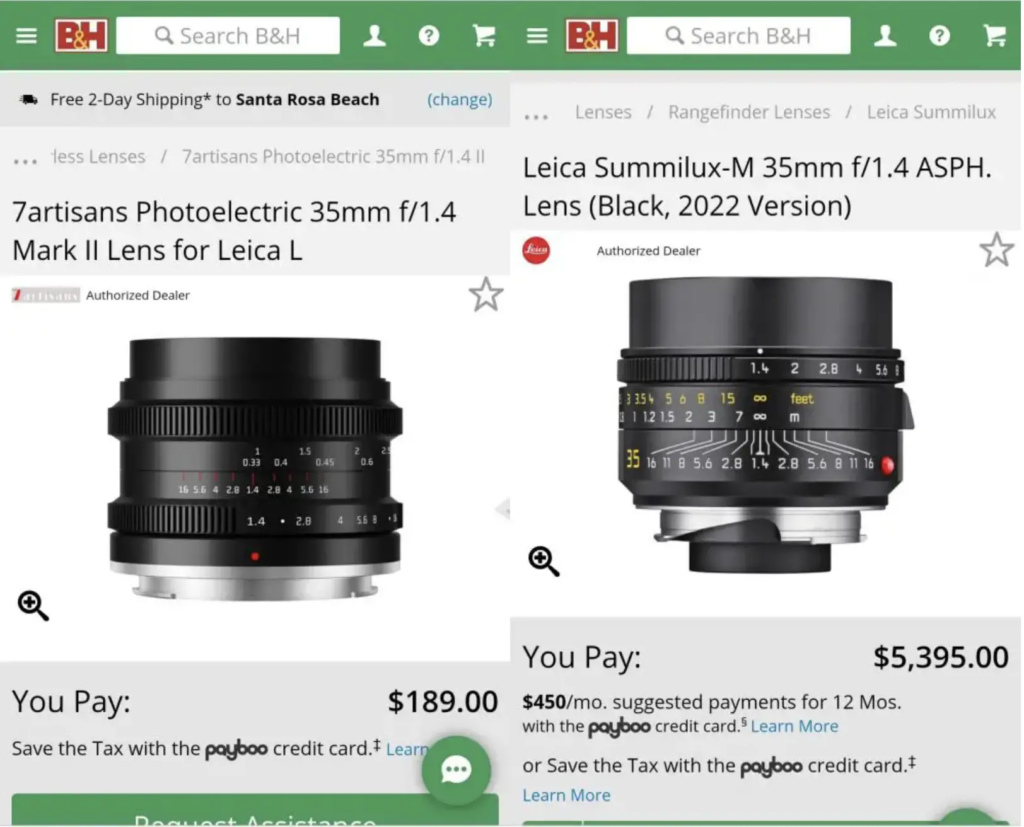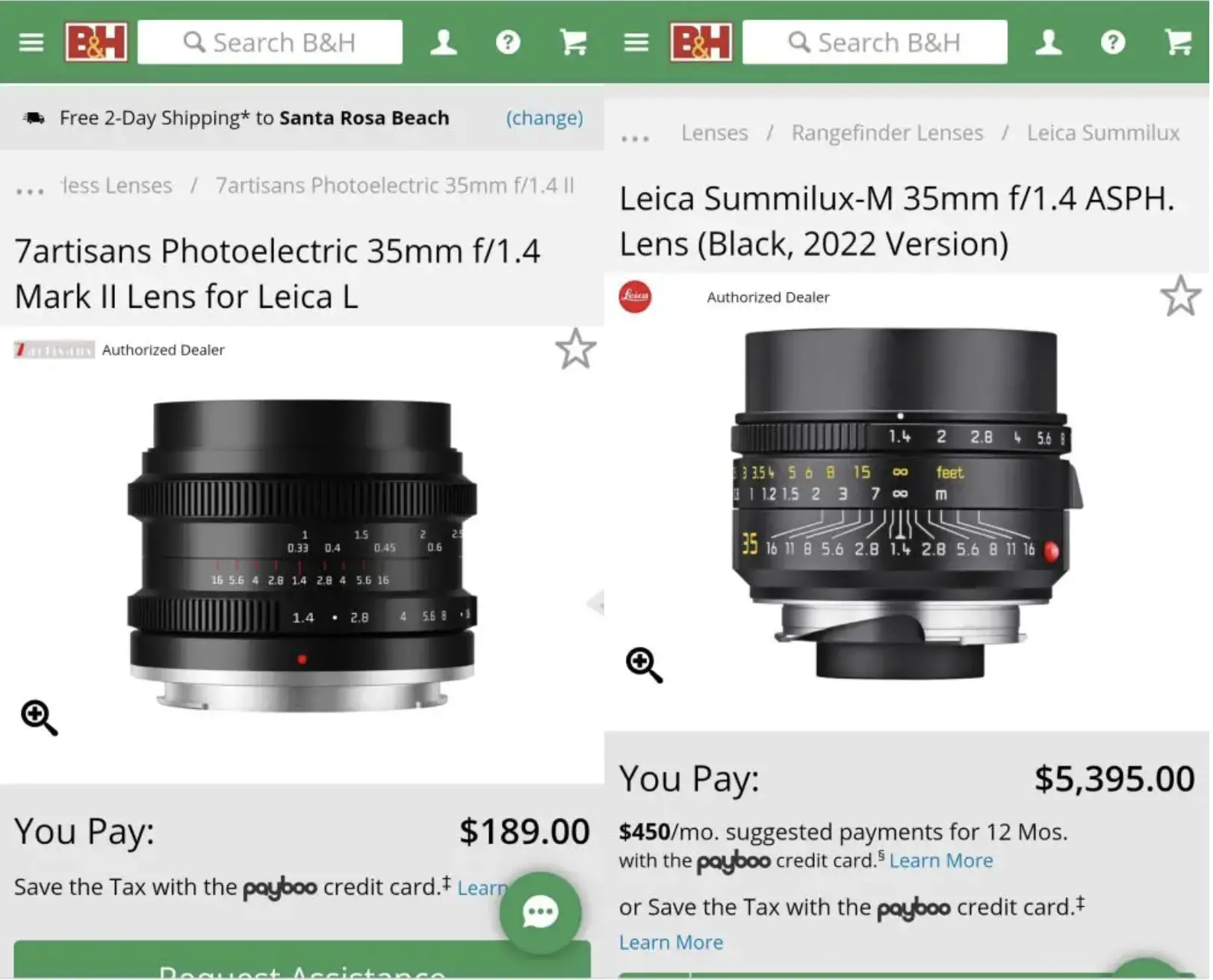 Performance
Upon initial testing, my love soured a bit. But only for a moment. The first images I shot were of a brick wall on a sunny day. I mounted my trusty 24 MP Leica SL to a Gitzo tripod and headed outside. From approximately 3 meters, I leveled the camera and began. I manually focused the first image in the series (utilizing the 100% magnification feature of the SL's excellent EVF) then manually adjusted the exposure for each subsequent shot, taking images at several apertures from wide-open to f/8. The ISO was fixed at 100, AWB was disabled, and I used the DNG RAW file format. Since this is an f/1.4 lens, I did not feel the need to test past f/8 for diffraction.
Besides the expected vignetting, there was a very noticeable softness in the corners of the 7Artisans images when shot wide-open. The center, however, was sharp across the board! Without 6-bit coding, I manually chose the Leica 35mm Summilux pre-ASPH lens profile for the 7Artisans lens. My processing software, ON1 Photo Raw 2022, did not recognize, nor correct, that lens profile. Your results may vary in Adobe Lightroom or Capture One. Also, there was a very noticeable difference in the color rendering due to lens coatings. Again, I had fixed the white balance to "Daylight" and there were no clouds present. The second image below, from the Sigma lens, did benefit from automatic distortion correction. The main differences were edge softness and a greenish color cast with the 7Artisans lens. But don't give up on this lens quite yet!
Real World Images
These images were produced in a more normal fashion using Aperture priority, Auto ISO, and AWB. They were shot handheld and at various distances. I mounted an old Nikon HR-1 shade (designed for 50mm lenses) to protect the filter threads and could see no added vignetting even when extended. I did not test for sunstars, flaring, etc. After reviewing the DNG images, I was very pleased with the sharpness and colors. Images shot at f/8 were crisp throughout. Close-up images, shot wide open, have a soft and dreamy look (granted I was handholding and trying not to vary my distance to the subject). The DOF at f/1.4 is razor-thin. I suspect this would be of great benefit to the environmental portraitist.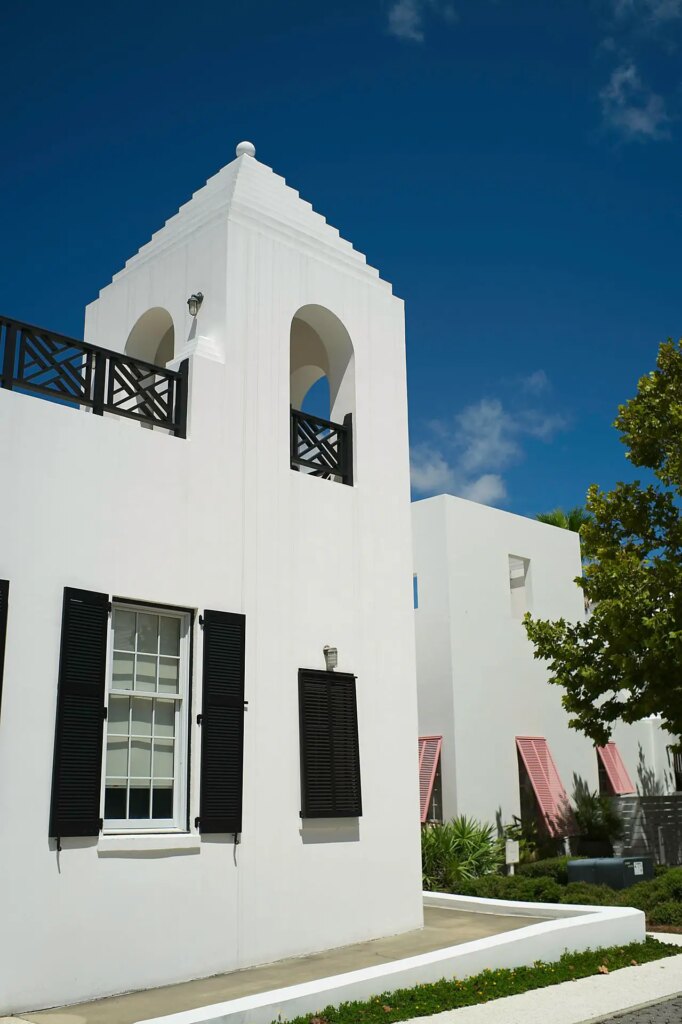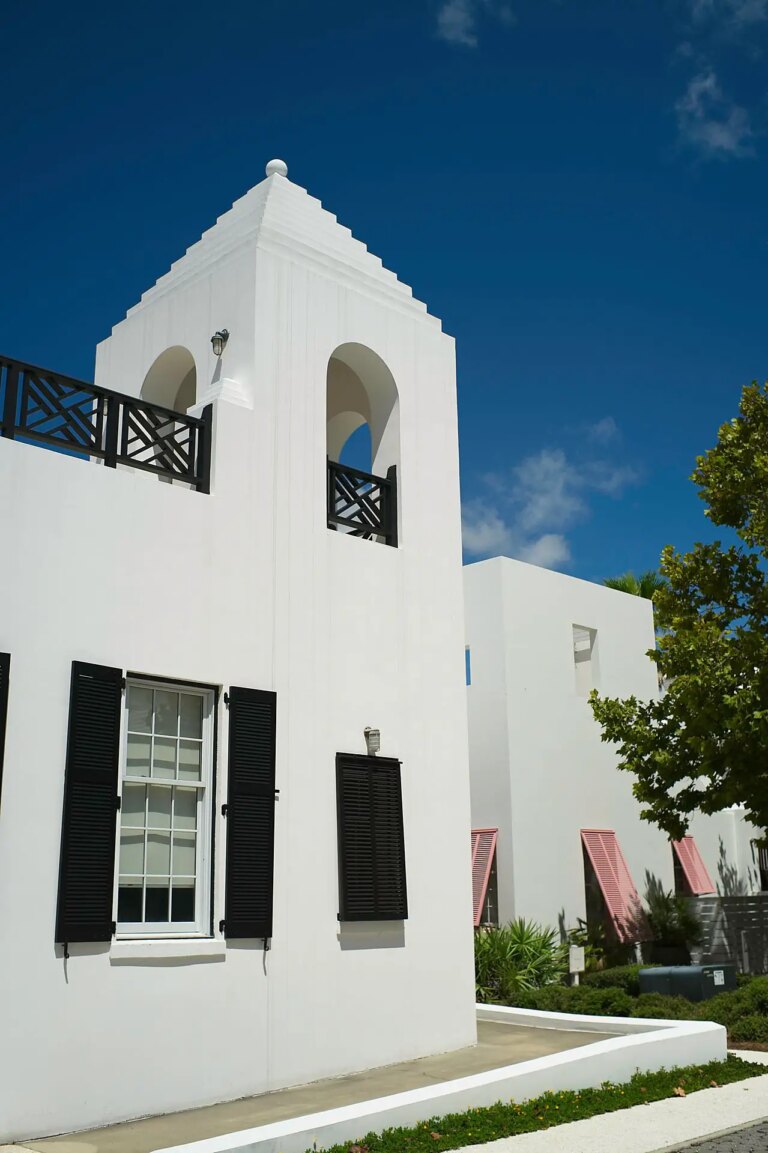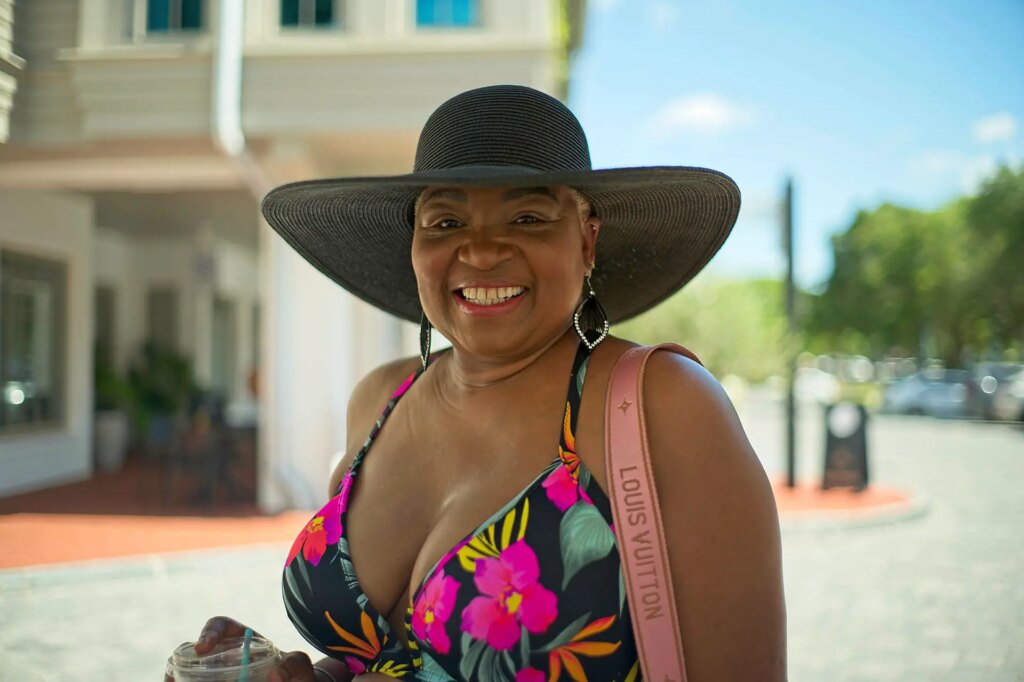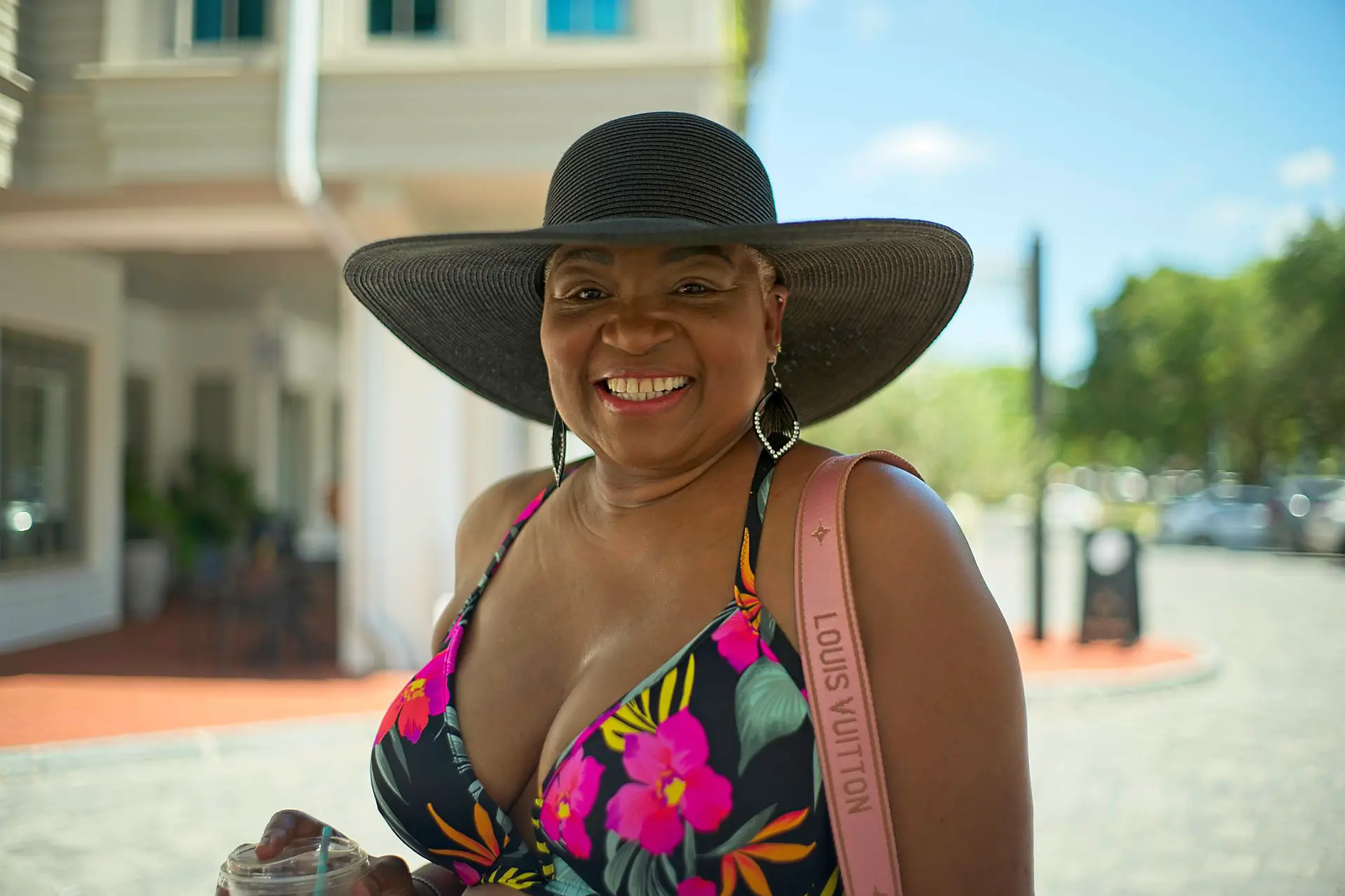 Conclusions
The manual-focus 7Artisans 35mm f/1.4 Mark II is a joy to use. It feels premium, without the premium price. The build quality is quite remarkable. It can render the mundane in an artistic fashion, or provide a more clinical image when stopped down. The compact size allows for all-day carry without a thought, and the versatility of both the focal length and lens speed make it the perfect lens. If you are looking for a compact and unique lens for your mirrorless camera, this fast 35mm might be just the ticket!
Contribute to 35mmc for an Ad-free Experience
There are two ways to experience 35mmc without the adverts:
Paid Subscription - £2.99 per month and you'll never see an advert again! (Free 3-day trial).
Subscribe here.
Content contributor - become a part of the world's biggest film and alternative photography community blog. All our Contributors have an ad-free experience for life.
Sign up here.