"Mirai", it's a name that often stands for pioneering (and a high chance of failure) in the naming history of Japanese manufacturers. Unlike the BMW Z series which possesses the name of "future" and claims both commercial as well as exposure success, the Toyota Mirai and the hydrogen FCV pathway seemed to be failing its vision as the replacement to petrol. In 1988, Ricoh launched their joint project with Olympus, the "Mirai" or "AZ-4" (Ricoh won way much in naming the model), this pair of twins in unconventional shapes that looked like a spaceship had brought another surprise to the SLR design at the time.
This spark from the Rico designer still attaches modern film photographers such as me. To me, the braveness of Ricoh designers in Mirai signalled the confidence of Japanese society during its economic prosperity. Nevertheless, this surprise failed to transform the market taste and this line of models ended with only one generation of products. Mirai has failed the market as an advanced travel SLR, but what if we take it as a task camera? Bearing this idea, I loaded the Ricoh Mirai with a Provia 100f expired in 2018 and headed to my girlfriend's graduation ceremony.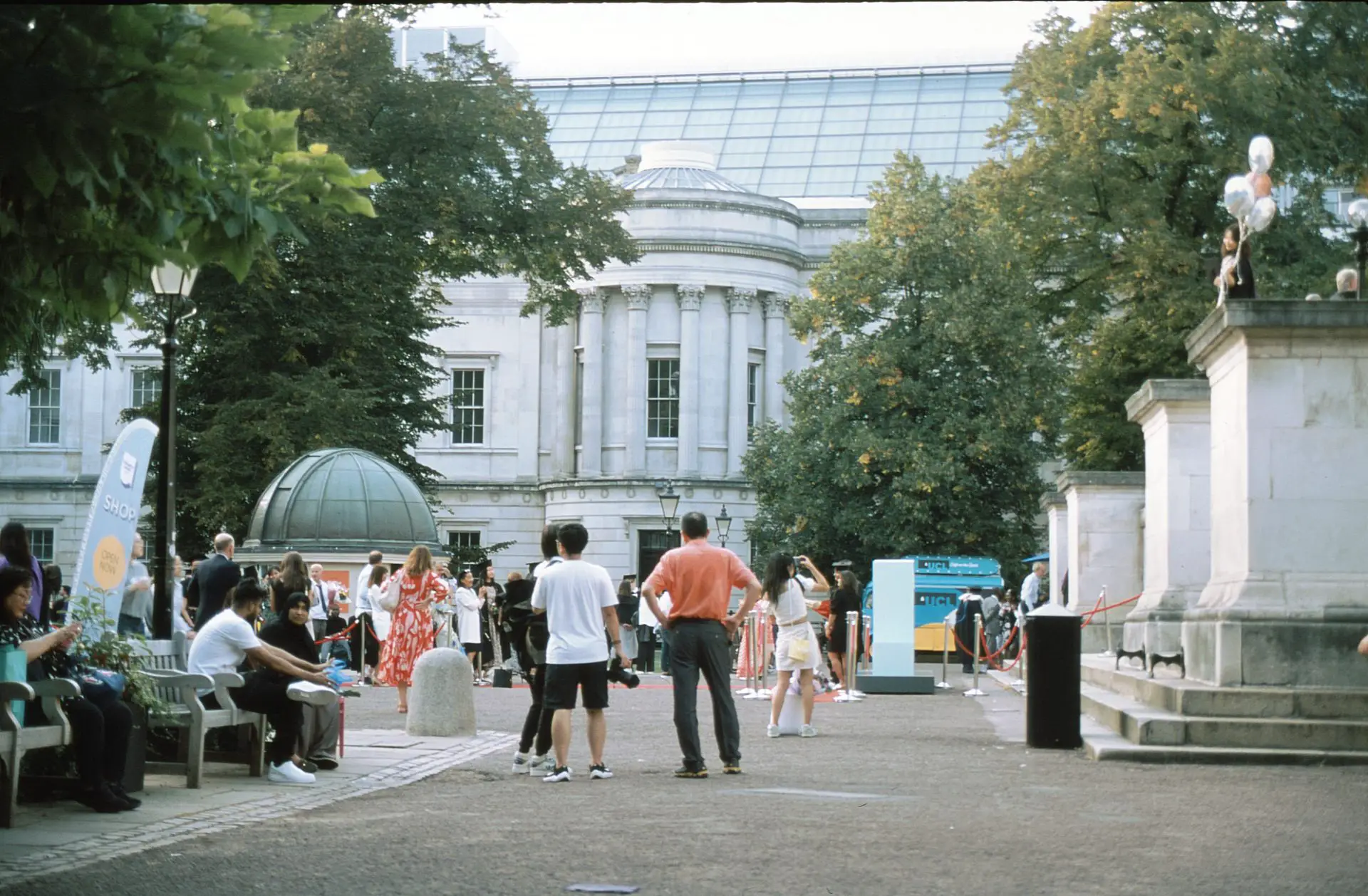 I will talk more about my shooting experience with the Ricoh Mirai during that ceremony than reviewing the camera from its design, quality and function. Nevertheless, if you are new to this unique gem (what I think about), there is already a thorough article by David Tellet for you to get informed (Great thanks to David as I also learned useful information when I got the camera).

Carrying Bag Problem
Before getting into its shooting experience, I'll have to make a complaint that must have often been raised by camera reviewers, "Ricoh Mirai cannot be used for travelling". It is heavier and larger (in size) than my Pentax Me Super (with a 50mm lens). I know that I cannot ask for a camera to be powerful while being small in size and light in weight. I am also aware that shifting between lenses for different scenarios during a trip is what Mirai wish to break through. However, to carry this spaceship, you'll need an extra camera bag as you cannot carry it on your neck (for your own health). More hilarious is that unless you can overcome the weight on your wrist, you still need to take the camera out of your bag before taking a picture. I believe no traveller who possesses a camera that could be hung on their neck would choose Mirai for a more complicated photography experience.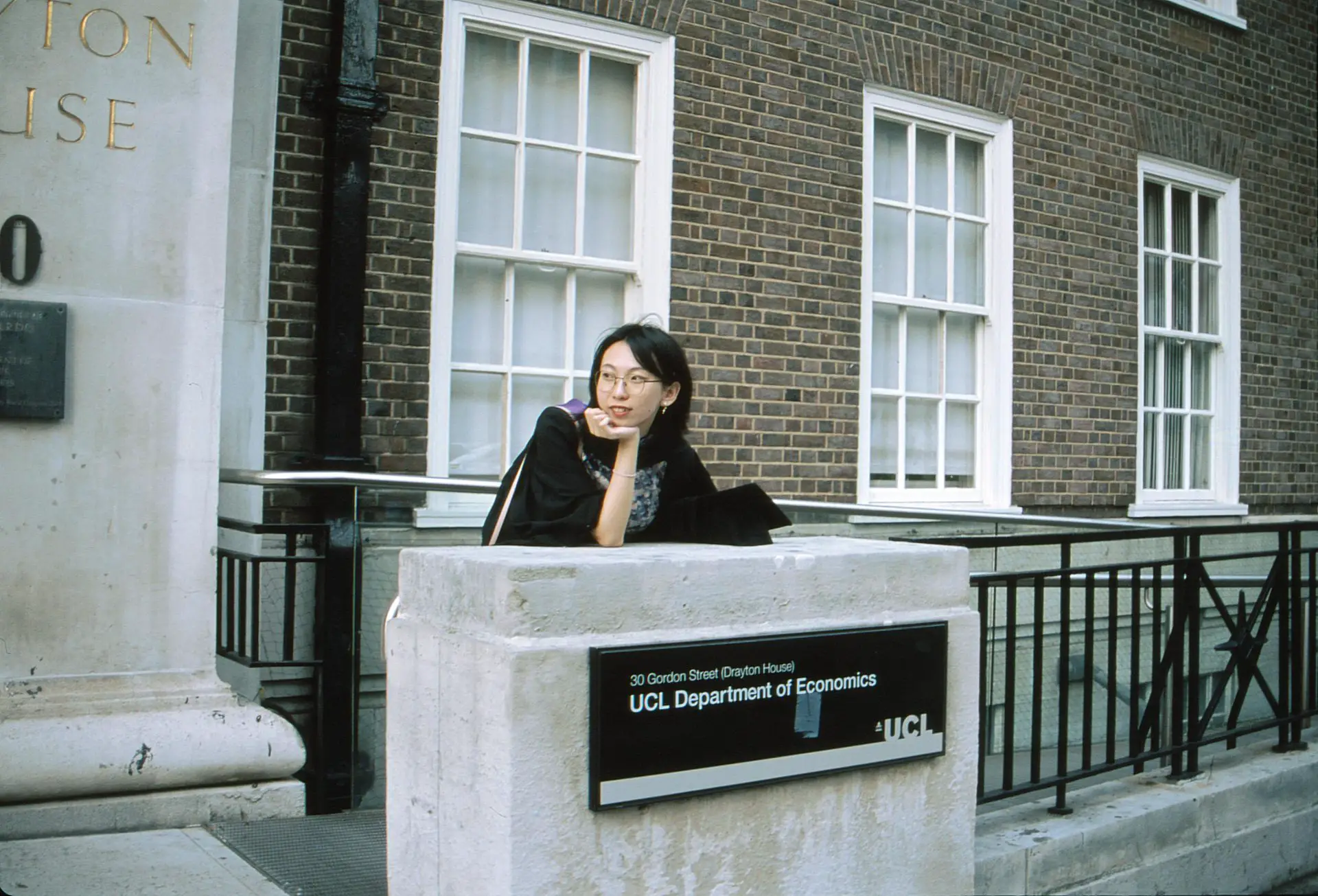 A Good Task Camera?
Revisiting my day at UCL Bloomsbury campus and South Bank Centre, overall, I was very comfortable using the Ricoh Mirai as a task camera for my girlfriend's graduation portrait, so as she. Compared with my other SLRs (Nikon F2 and Pentax Me Super), Mirai's autofocus and auto-exposure kept her away from waiting for manual focus. Its autofocus function is out-of-date which means Mirai is slow in focus speed, only capable of focusing on the centre of the viewfinder and stops working when in light-limited conditions. Nevertheless, the advantage of autofocus is tremendous when compared with a manual focus camera and its bright viewfinder also improves my manual focus speed even though its viewfinder left little indication for manual focus (a bad decision).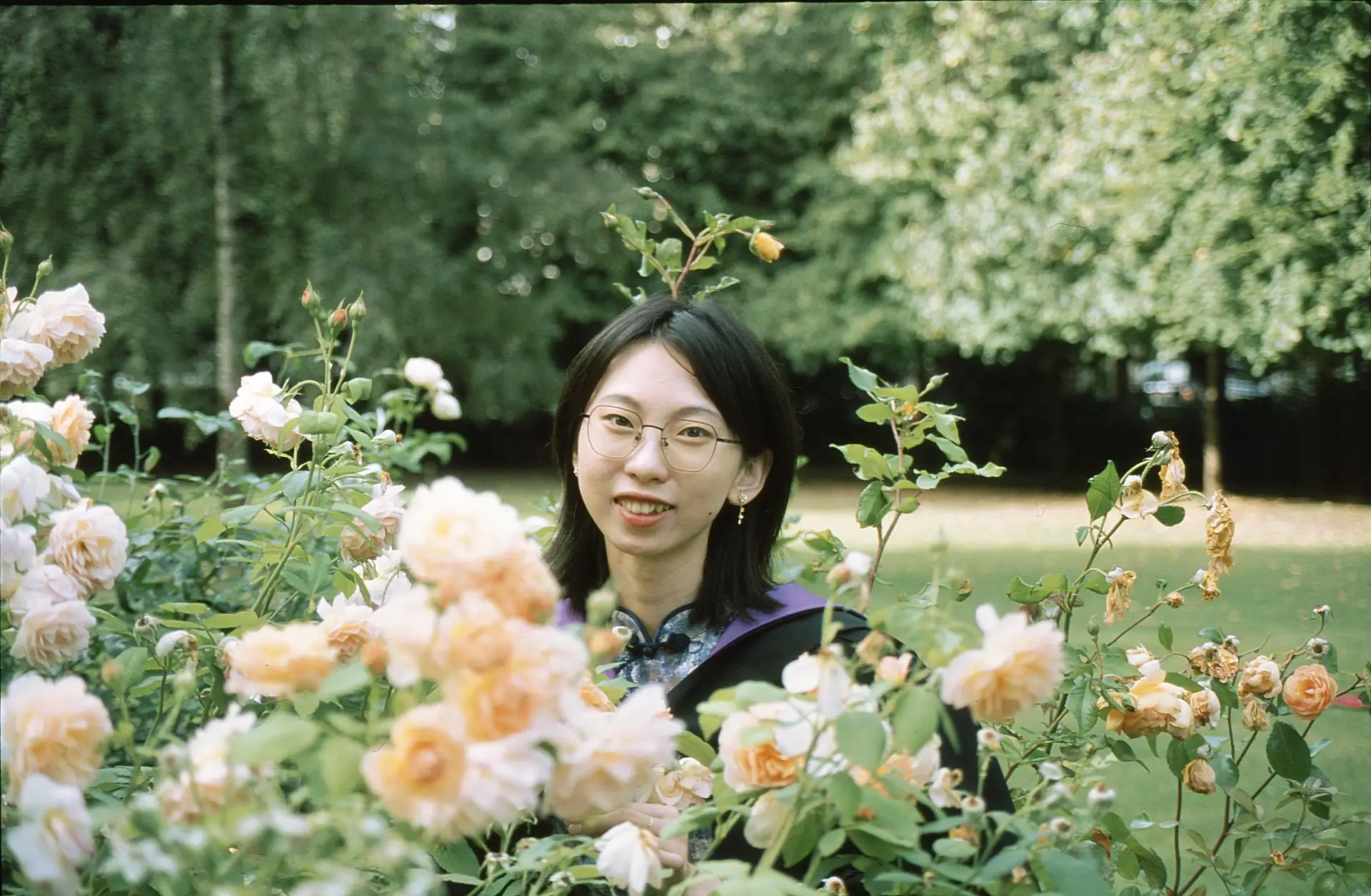 The lens of Mirai is a Ricoh Zoom 35mm-105mm with F4.2-F5.6 aperture, for most of the time it is sharp and provides better quality than many point-and-shoot cameras, even when compared with my Pentax Espio 200, Mirai still takes the high ground. However, compared with my Nikon F2's Nikkor S auto 50mm f1.4, Mirai's lens is defeated. But still, Mirai is lighter than F2 and you can have a zoom lens (actually a varifocal one) with many auto functions. So, it's better for me not to be too greedy on Mirai as from this point of view, it has done its best to balance between a diversity of functions, manoeuvrability and image quality. Although when thinking about its target consumer group back in 1988, I can tell this effort of balance did not bring us a pioneering masterpiece, as the latter one chases for extreme performance, just like Nikon F4 which was also published in 1988.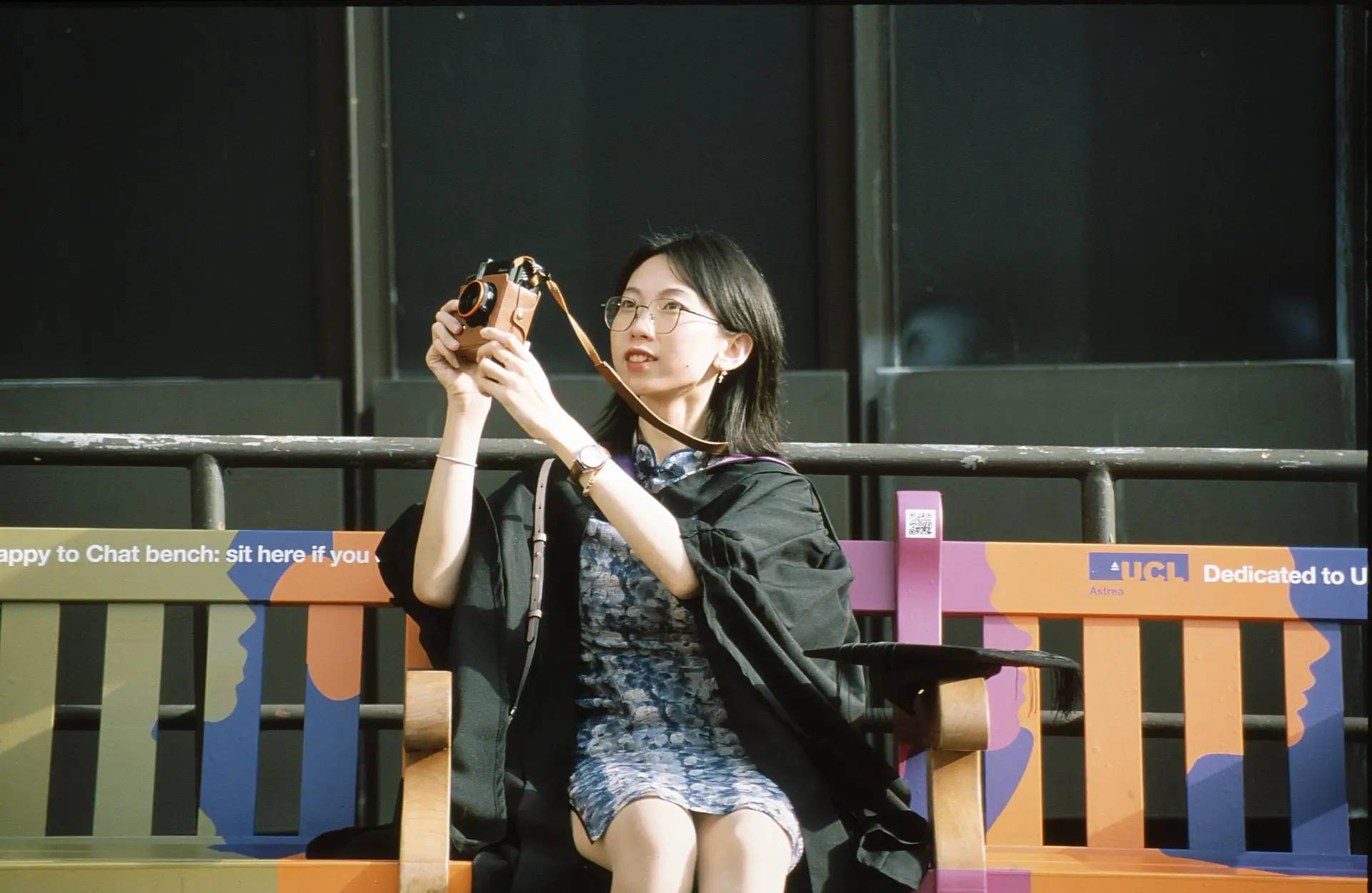 Epilogue
Returning to my assessment of the Ricoh Mirai as a task camera, is Mirai really as good as those professional SLRs that came later than it? Of course not, with more lenses, higher shutter speed and a more advanced autofocus system, later automatic SLRs could easily beat Mirai. Nevertheless, Mirai is still my top-tier choice when taking non-commercial or professional tasks such as for my girlfriend's graduation. When doing these tasks, Mirai makes it possible for me to carry no other lens and flashlight as its 35mm-105mm and built-in flash are sufficient to deal with portraits. Its shooting experience is just like a point-and-shoot, yet its image quality is way better. More importantly, Mirai is eye-catching enough for me to tell a story about its designers' pioneering imagination during Japanese economic prosperity in the 1980s.
Contribute to 35mmc for an Ad-free Experience
There are two ways to experience 35mmc without the adverts:
Paid Subscription - £2.99 per month and you'll never see an advert again! (Free 3-day trial).
Subscribe here.
Content contributor - become a part of the world's biggest film and alternative photography community blog. All our Contributors have an ad-free experience for life.
Sign up here.