I was really excited to go for a studio day! I'd never used anything other than natural light for photos so far, and I was going to get to learn the effects of different basic lighting rigs on a subject. We had coffee, biscuits, and all day to learn! I'd brought a small selection of B&W 35mm film with me to choose from, including some that I had been saving for just such an occasion. I must at this point say a massive thank you to David Fulford for opening up his studio to a few of us lucky folks from NWFP – it was a real privilege, and I genuinely learned a lot from the day!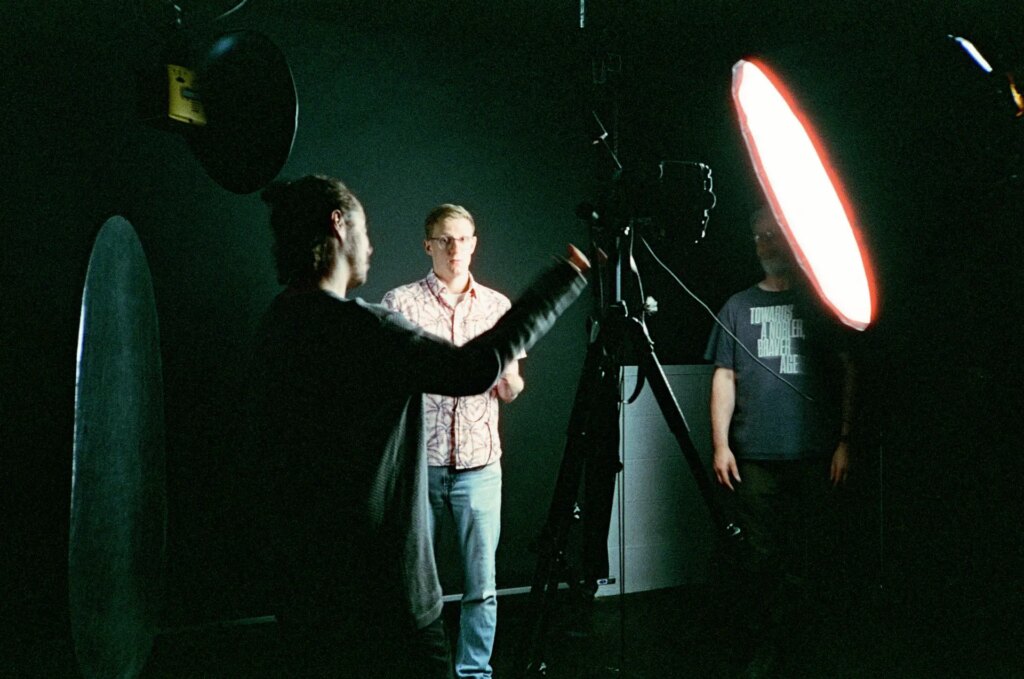 So I drove home after a long day, thinking that I'd done a pretty good job working with the studio lighting, and that I might have a handful of portfolio shots that I was proud of too. I purposefully didn't rush into developing the one roll of film I'd used during the afternoon shoot, as I wanted to make sure it turned out perfect. Spoiler alert: it did not go well.
What happened?
It started in the changing bag, once I'd got the film out of the canister I knew it felt different. This particular emulsion was much thinner than the standard consumer films I had been using up till now. Firstly I struggled to lead the film around the reel without it crumpling, and then once it had got around the first rotation it proceeded to crinkle, crumple, and bend its way in any other direction except the one I wanted. At this point, I'm starting to sweat. The light-tight bands of the changing bag start to dig into my arms as I pull the reel apart to re-spool the film again. I just could not get it around the reel without it crumpling and jamming everything up. By this point I've resigned myself to the fact that the roll will be damaged, and just wanted to get the damn thing onto the reel and into the developing tank. It took thirty minutes and about eight re-spool attempts taking it on/off the reel as I kept failing to manage handling this emulsion.
Eventually I got the whole roll onto the reel and into the developing tank. I took my arms out of the changing bag and downed a pint of water. What followed was fairly standard development using Adox XT-3, and actually the negatives themselves looked ok as far as the development itself goes. However, the results of my wrestling in the changing bag had took its toll on the emulsion, and it was covered (and I mean covered!) in long scratches from re-spooling it so many times.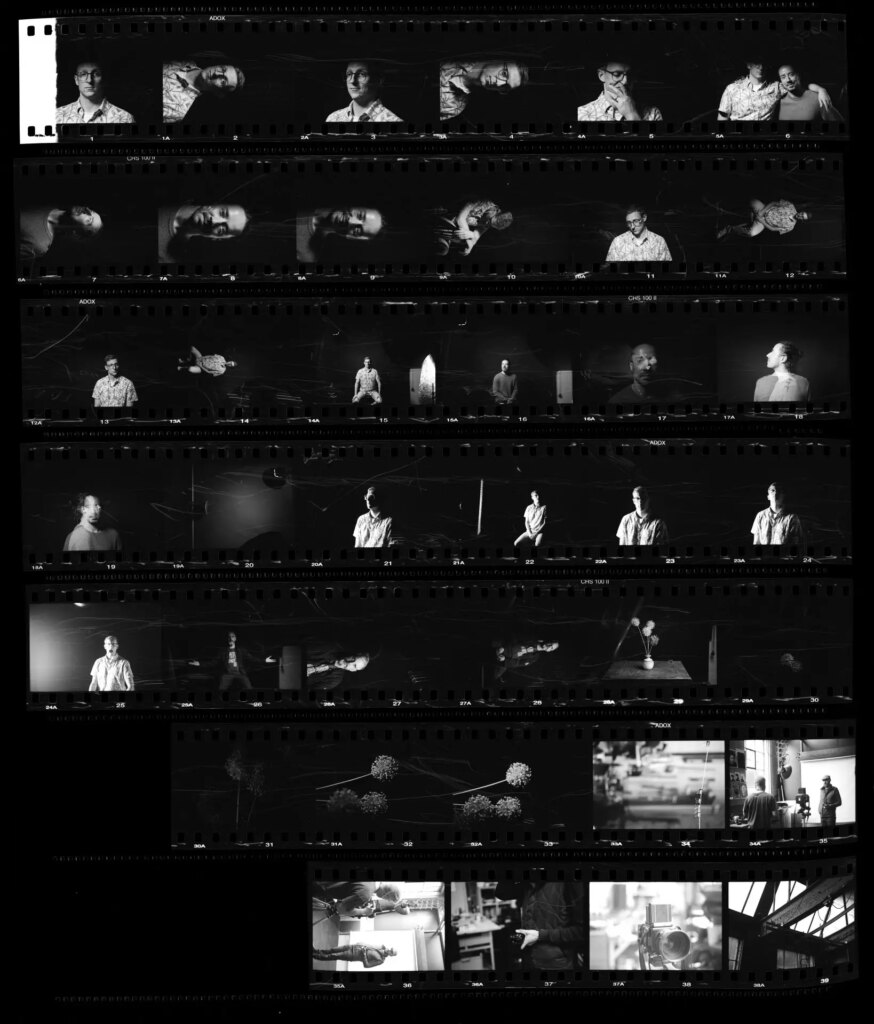 At first I was absolutely gutted! This wasn't the result I was hoping for after such a lovely learning day in the studio. Every single frame was affected in some way by my errors in loading the film onto the reel. After much discussion on the NWFP Discord at least I felt that I understood why it had been so difficult for me, and that with more experience I would learn to handle different emulsions with care in the future.
I was pleased to hear positive feedback from people via Instagram too, saying they felt the scratches added an element of movement and further interest into the photos. I have to say I wouldn't want a repeat of this experience, and wouldn't exactly call the results 'happy accidents' but at least I learned something from the whole thing.
Here's a few more examples from the now infamous roll: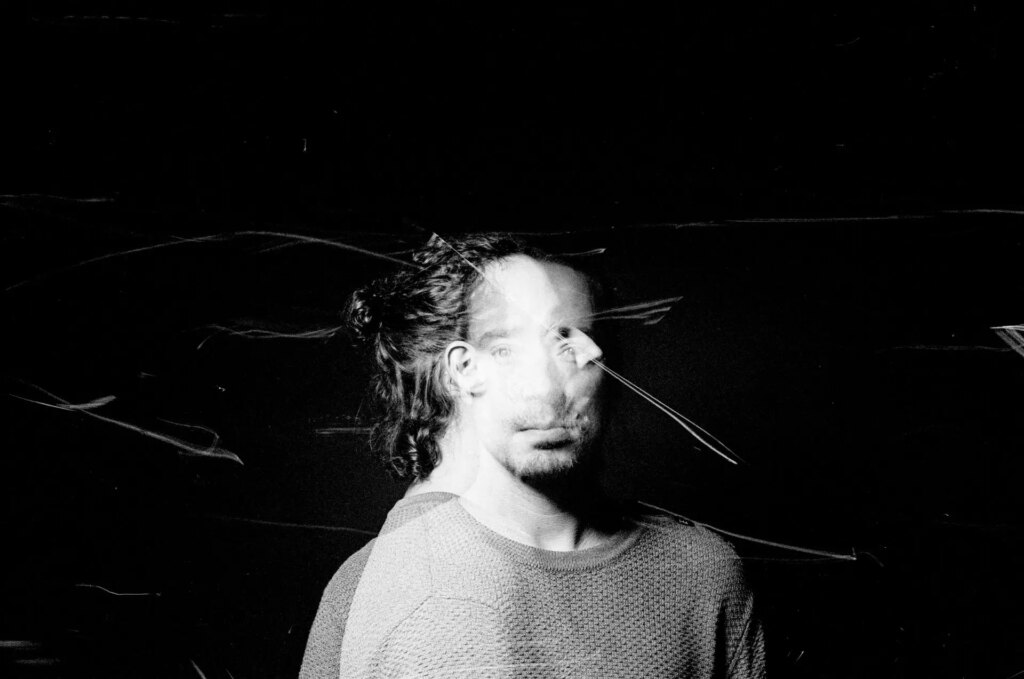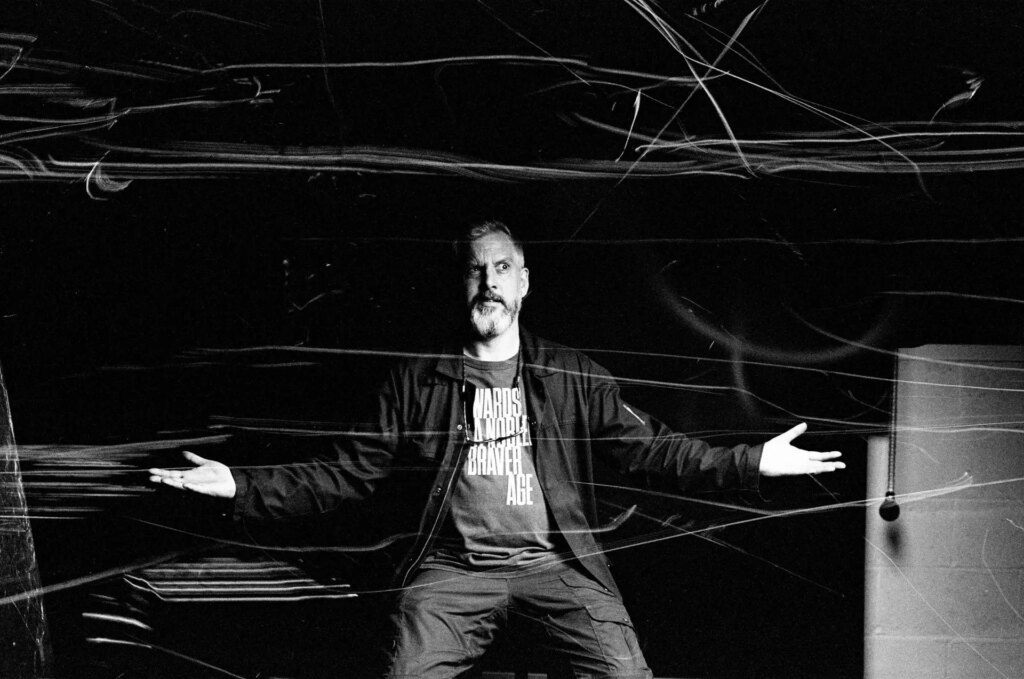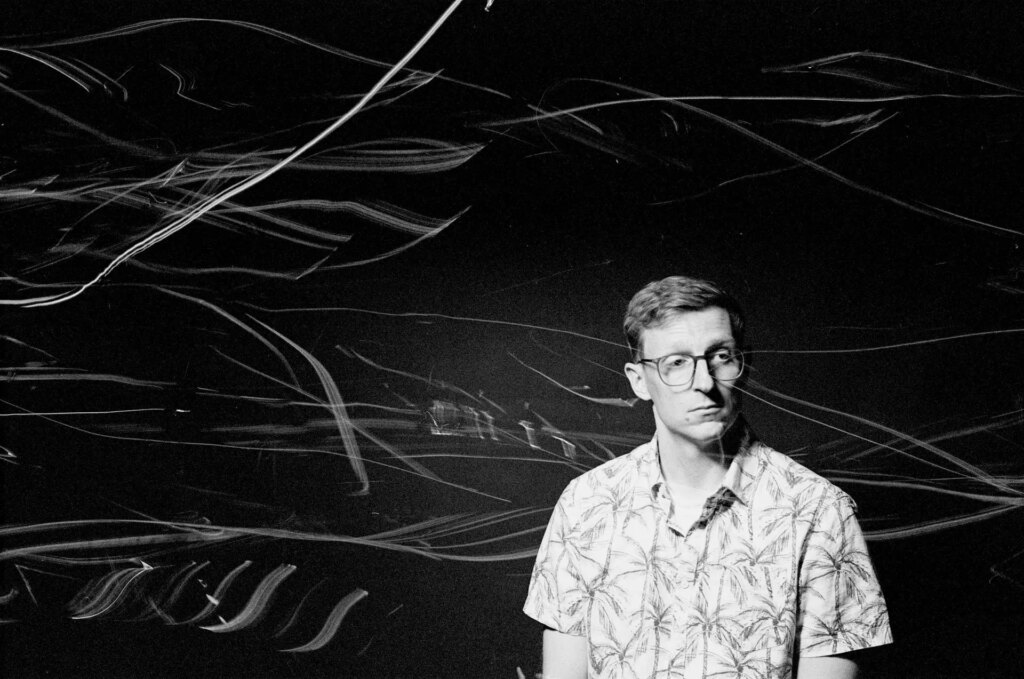 Have you ever had results like this? Have you made mistakes because a film emulsion felt different to what you were used to? Let me know in the comments.
All photos were developed (very badly) by myself, and then scanned (with much sympathy) by the good folks at Come Through Lab in Ancoats, Manchester. Find them on Instagram here: @comethroughlab 
Thanks for reading, and if you live, work, or are from the North West of England and are shooting film, then check out North West Film Photo on Instagram, and consider joining the Discord for community chat outside of social media too. I look forward to sharing more of my photos and experiences with this community soon, in the meantime you can find me on Instagram here: @tedayre
Contribute to 35mmc for an Ad-free Experience
There are two ways to experience 35mmc without the adverts:
Paid Subscription - £2.99 per month and you'll never see an advert again! (Free 3-day trial).
Subscribe here.
Content contributor - become a part of the world's biggest film and alternative photography community blog. All our Contributors have an ad-free experience for life.
Sign up here.